ABOUT OUR STUDIO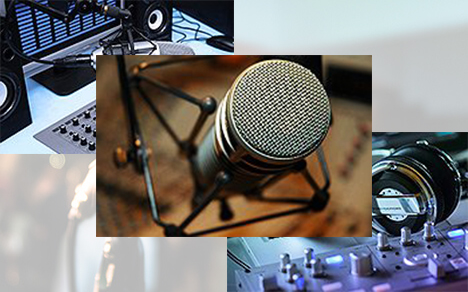 BUSINESS AUDIO ADVERTISING - VOICE OVERS, PHONE MESSAGES, INSTORE SOUND
We are a dedicated state of the art recording studio facility based on the Gold Coast, Australia.
Our voice artists are booked daily for all types of media including: telephone messages on hold, corporate videos, Youtube videos, e-Learning and powerpoint presentations, radio commercials, television commercials, in store sound, website audio and more.
How your business "sounds" can make a lasting impression on your clients. It could be the telephone voice that welcomes callers on your answering machine or your program of on-hold messages.
It might be a sound track on your website or video presentation. Or what customers hear playing on your instore sound.
You can be sure Media Group will have your business making sounds you will be proud to own.
Great audio doesn't just happen! It requires talented people working with well written scripts and quality equipment in a professional studio environment.
At Media Group our experienced engineers work with professional voice talent using the latest digital recording and mixing technology.
It's a combination that delivers first class audio production quality every time.
Your business deserves to sound the best it can. Media Group makes it happen.